HTML5 website design and build
Divine Recruitment are a recruitment agency in the hospitality industry who had no online presence being a new business and we were tasked with designing something that spoke to both clients and candidates. The website enables candidates to upload their CV directly onto the website, speeding up the enrolment process for both the end user and Divine Recruitment. He's won new clients and gets many candidates applying for roles through the website.
Visit Website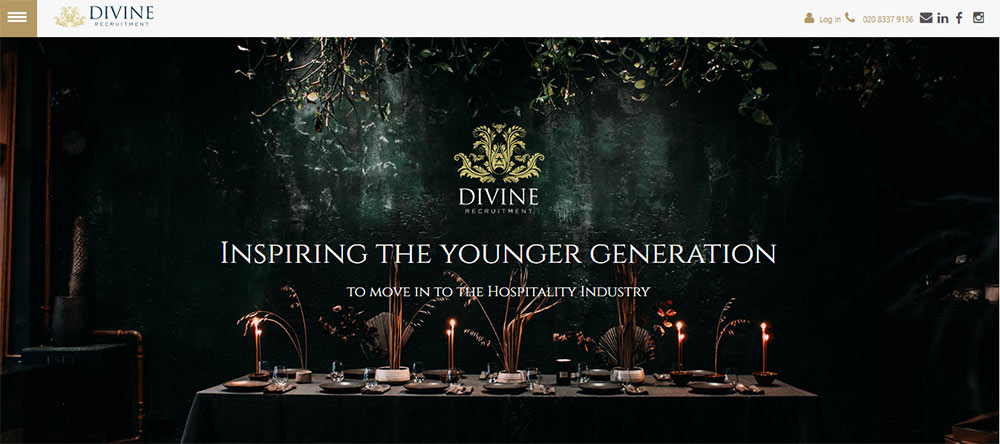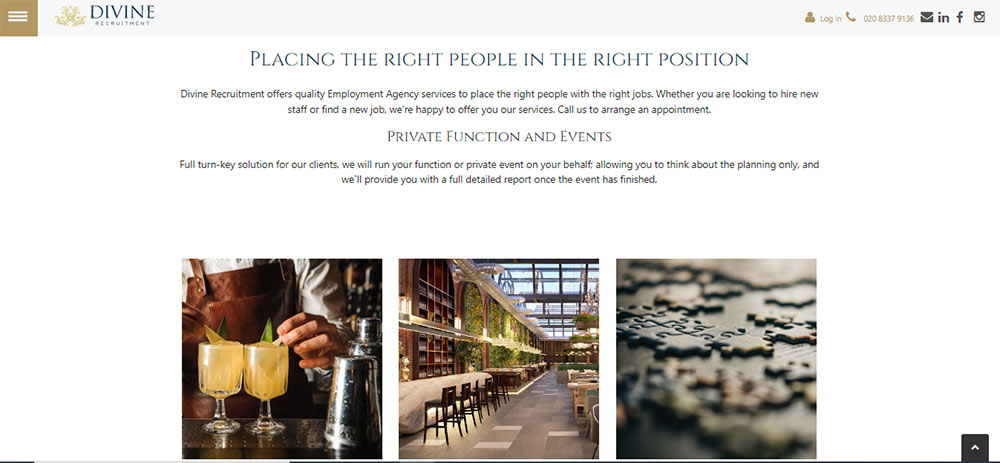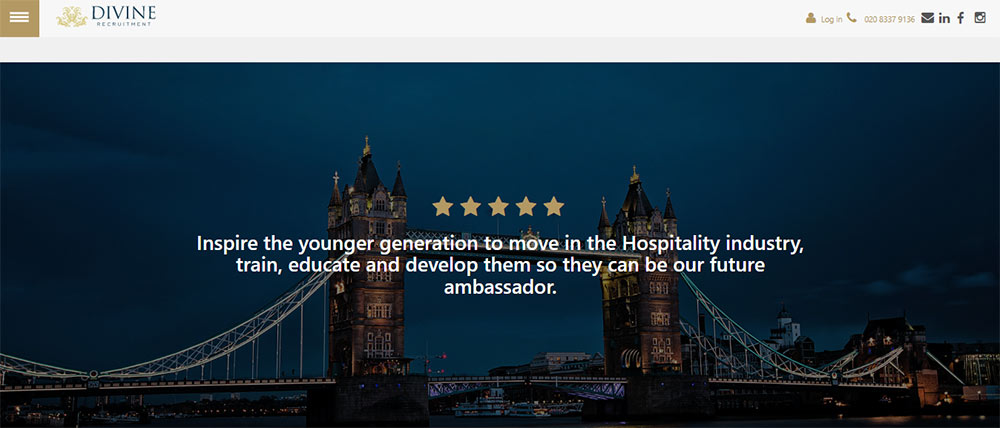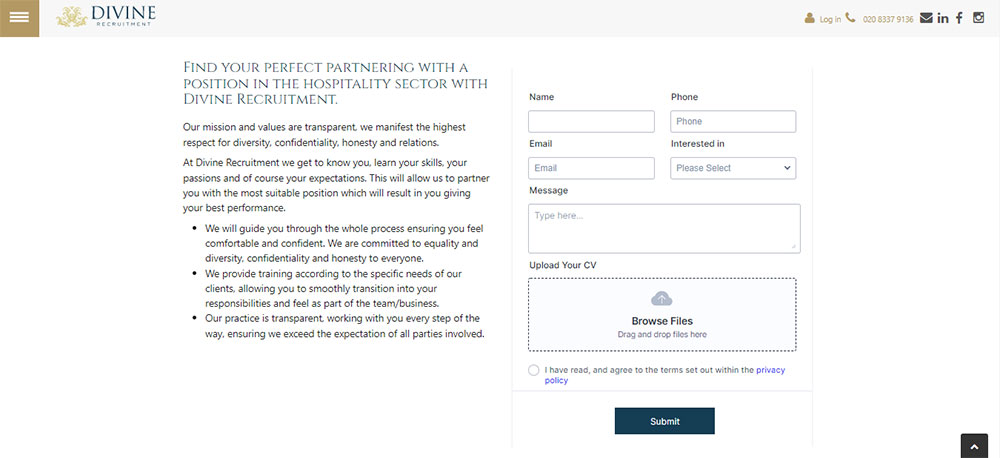 "We had the pleasure of collaborating with Rise Digital Marketing over the past year. The team are very helpful, responsive, friendly and a pleasure to work with. They followed up any requested we had and are still following up with any updates we might want to do, and they managed to create an amazing logo and website for our company! Definitely recommend"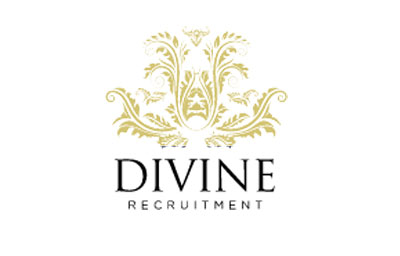 Devid
Divine Recruitment