HTML5 website design and build
Shining Nyota are a charity organisation whose mission is to improve the living conditions of migrant and Congo women. The objection of their new website was to ensure people could easily view the organisations mission statement and have the opportunity to donate to the charity. We provided on-site content creation to enable us to really understand the organisations mission statement. We all felt so passionate about this project we will carry on doing everything we can to ensure they raise the funds they need.
Visit Website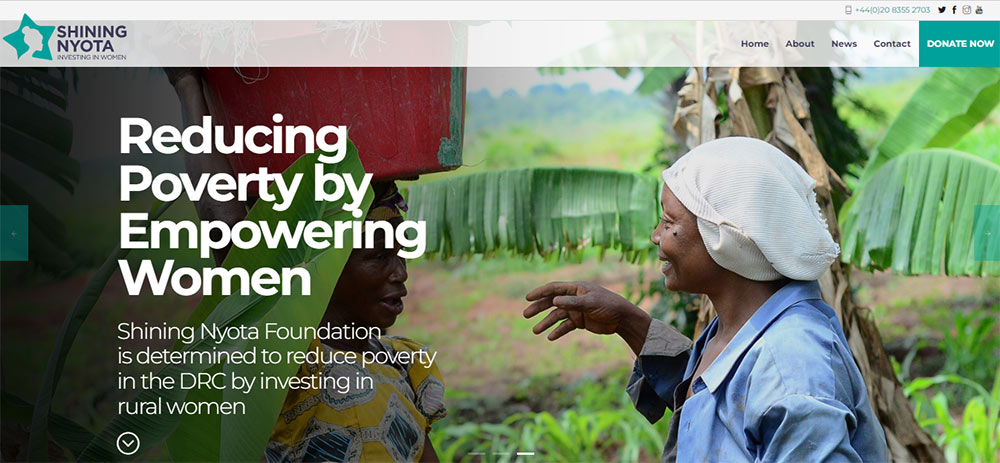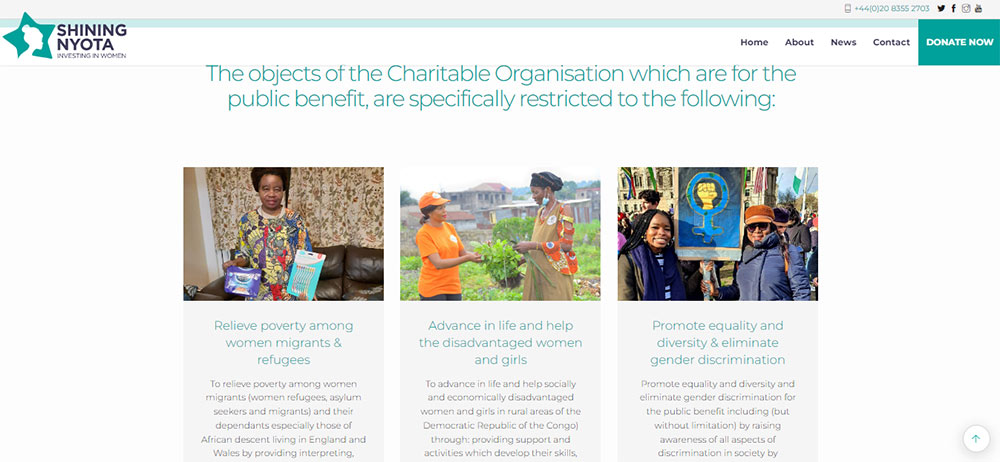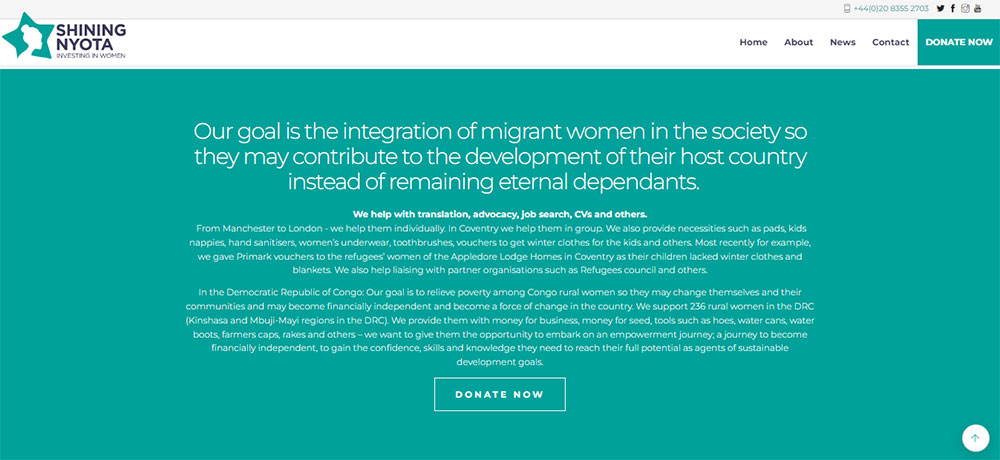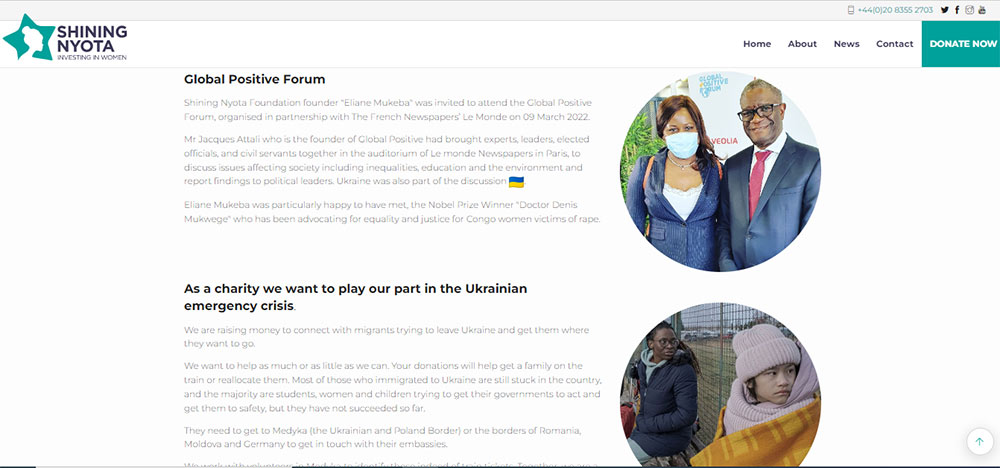 "Thank you to Rise Digital Marketing for the website which I absolutely love. And thanks for all the help with emails and other. I have appropriated all you have done for us as a charitable making things easier...Plus, the website is so professional. Thank you once again. #highlyappreciatedandrecommended"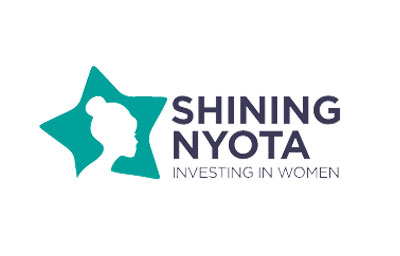 Elaine
Shining Nyota